I thought it was pretty damn cool when I got to interview Matisse and Jr. Flow for Spinner way back in 2010 for AOL Spinner at the time and other interactions right here on Shipwrckd back in 2008!  I knew they were crazy talented artists creating an innovative 'live cover band' slash mashup performance concept at the time, but I never expected them to blow up the way they have. Signings to Dim Mak and long chains of star power events and partnerships with the likes of Hennessy have helped pushed them over the edge, so there you have it.
Courtesy of Keys N Krates 
Keys N Krates are DMC World Champ DJ Junior Flow (Jr-Flo), drummer Adam Tune and soul singer Matisse. Together, they create what they call the ultimate in "live remixing" experiences, with their Top 40 mash-ups that sample liberally from the '80s and '90s. But more recently, they've actually been creating their own tracks and samples, too. No flash in the pan, Keys N Krates have been globally recognized for their unique swagger. Here, we talk to the Toronto act about why they don't worry about lugging around tons of gear, how Canadian rapper Shad is keeping the "boom-bap alive" and why tUnE-yArDs is worthy of praise. 
How do you work together as a band?
Jr-Flo: We use just turntables, keys and drums as our main instruments. Our songs start with a sample that we find. It can be from any type of music, it can be jazz, rock, hip-hop, but not limited to any of those. We build a track around that sample utilizing the instruments that we play in the band. When we do live remixing, we usually take a hook or a line from a song. From that one hook, we'll create our own version to it. That's what live remixing is all about, and we perform those live on the fly. Recently, we've been making our own samples and original tracks. We'll still use samples but it's not as recognizable. Some of them will be very obscure and turn into our own.
Get a chance to see them with Just Blaze on November 20th.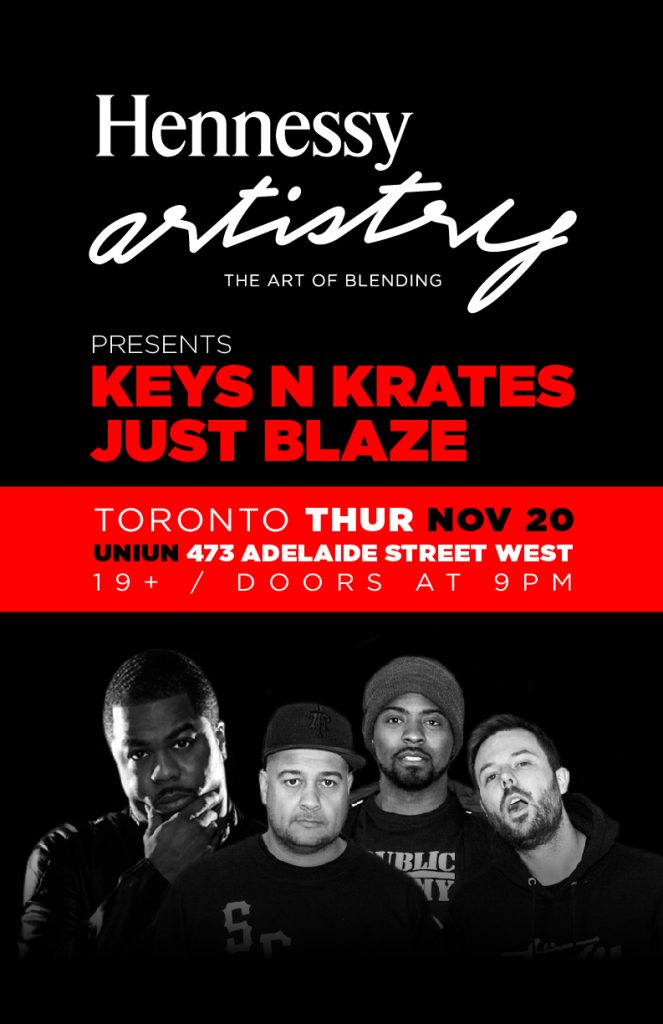 Browse Timeline
Add a Comment